Tempesta Daniela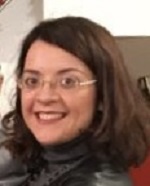 Phone:
+39 0862433521
E-mail:
daniela.tempesta@univaq.it
Address:
Stanza A 1.11, Via Vetoio (Coppito 2), 67100 Coppito (AQ)
Professional Position:
S.S.D.:
M-PSI/01
Research Activities:
sleep and emotional processing; sleep quality and cognitive abilities; sleep and memory; insomnia and sleep disorders; emotion regulation; sleep and psychiatric disorders.
(https://discab.univaq.it/fileadmin/user_upload/DISCAB/Dati_Web/Laboratori/Laboratorio_Psicofisiologia_Sonno_2020.pdf)
Degree course:
P3P – APPLIED PSYCHOLOGICAL SCIENCE
P4P – APPLIED, CLINICAL AND HEALTH PSYCHOLOGY
Teaching courses:
CLINICAL PSYCHOPHYSIOLOGY
PERSONALITY PSYCHOLOGY
GENERAL PSYCHOLOGY
Student Office hours:
Monday 12.00-13.00. Alternatively, by appointment to be agreed via email.